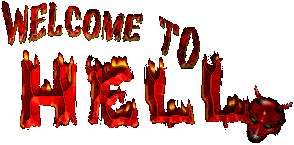 This site uses the Mael, buffied, and diablo fonts.
Go to these two links to get it




Can't find the diablo link, default should work
Click here to learn how to install a font.
You have to use the refresh button a lot with this server.
I made this home page to give all my friends on the message boards I visit a description of myself.
I used FrontPage, however I didn't go into too mush detail.
Let me know if you have any problems navigating around the site or any other comments.
I had to delete my guest book because of p0rn spam. However I added a Blog/Message Board